Visible Stars For
Financial Services
Build Trust and Loyalty with World Class Experience Management for Consumer Banking, Commercial Banking, and Wealth Management
Talk to an expert
Visible Stars For
Financial Services
Build Trust and Loyalty with World Class Experience Management for Consumer Banking, Commercial Banking, and Wealth Management
Talk to an expert
Customer Experience solutions designed for financial services organizations of all sizes, from local credit unions to global banks
Capture, analyze, and act on customer signals–from conversations in the branch and call center to interactions across the web and mobile apps–and transform experiences across the omni-channel financial journey. Deepen relationships, motivate employees, and drive business growth and innovation.
CONSUMER BANKING
Deliver Great Experiences Throughout the Customer Journey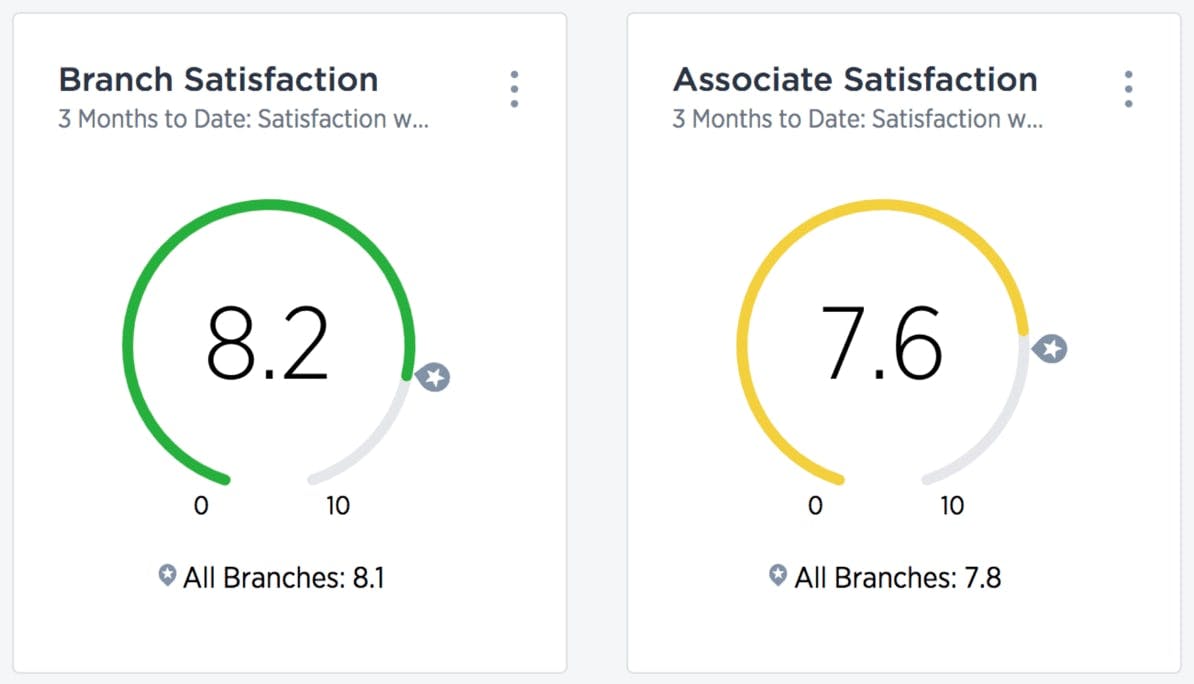 Arm reps with predictive insights so they can deliver superior experiences throughout the customer's financial journey. Enable action across the organization to transform branch, call center, web, and in-app experiences.
Capture experience signals across all banking touchpoints–from online applications to in-branch visits. Empower employees with the customer experience insights to continuously improve the experience they deliver and ultimately drive better business outcomes.
Redesign the banking experience from the customer's point of view. Combine omni-channel feedback with AI-powered Text Analytics and risk modeling to guide innovation and investment decisions.
Enable reps to understand, empathize, and handle customer issues in real-time. Ensure all employees are equipped to take corrective actions and solve problems before they escalate.
Talk to an expert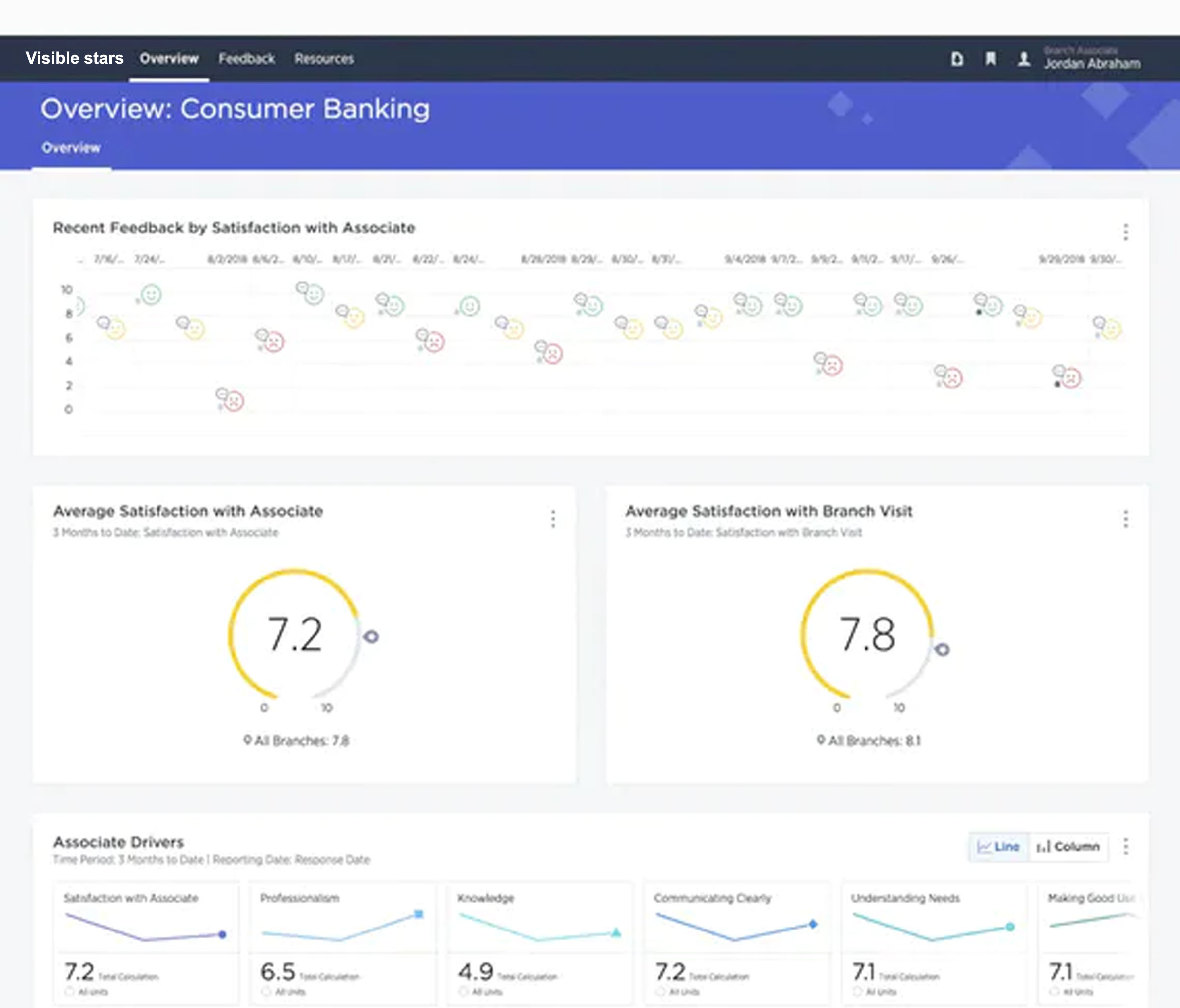 COMMERCIAL BANKING
Deepen Relationships with Every Commercial Account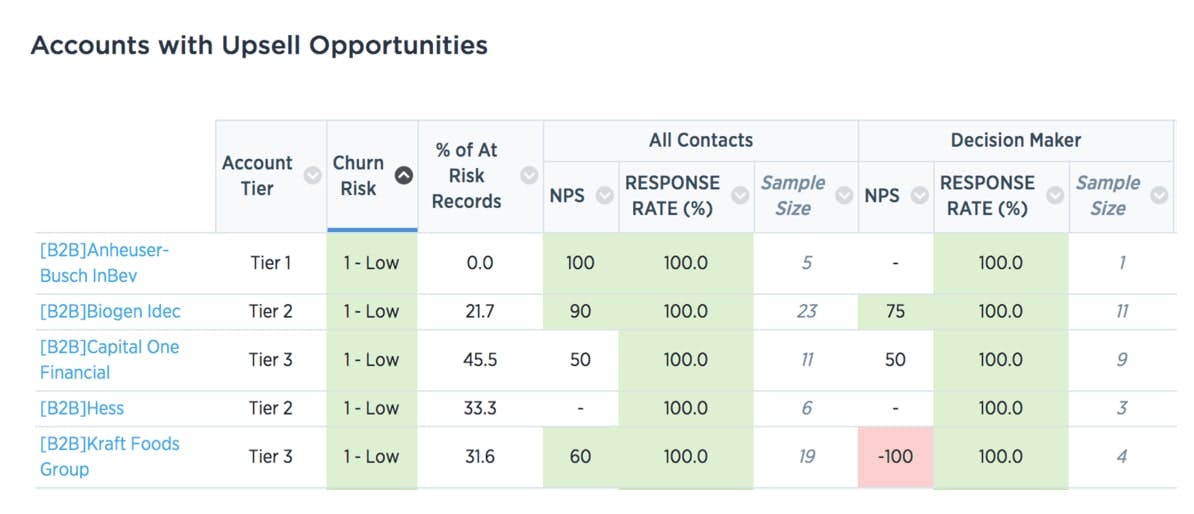 Enable relationship managers to grow their business through a full understanding of everything happening in the account across all touchpoints, products, services, and territories. Help them earn trust and loyalty by taking the right action for every client situation.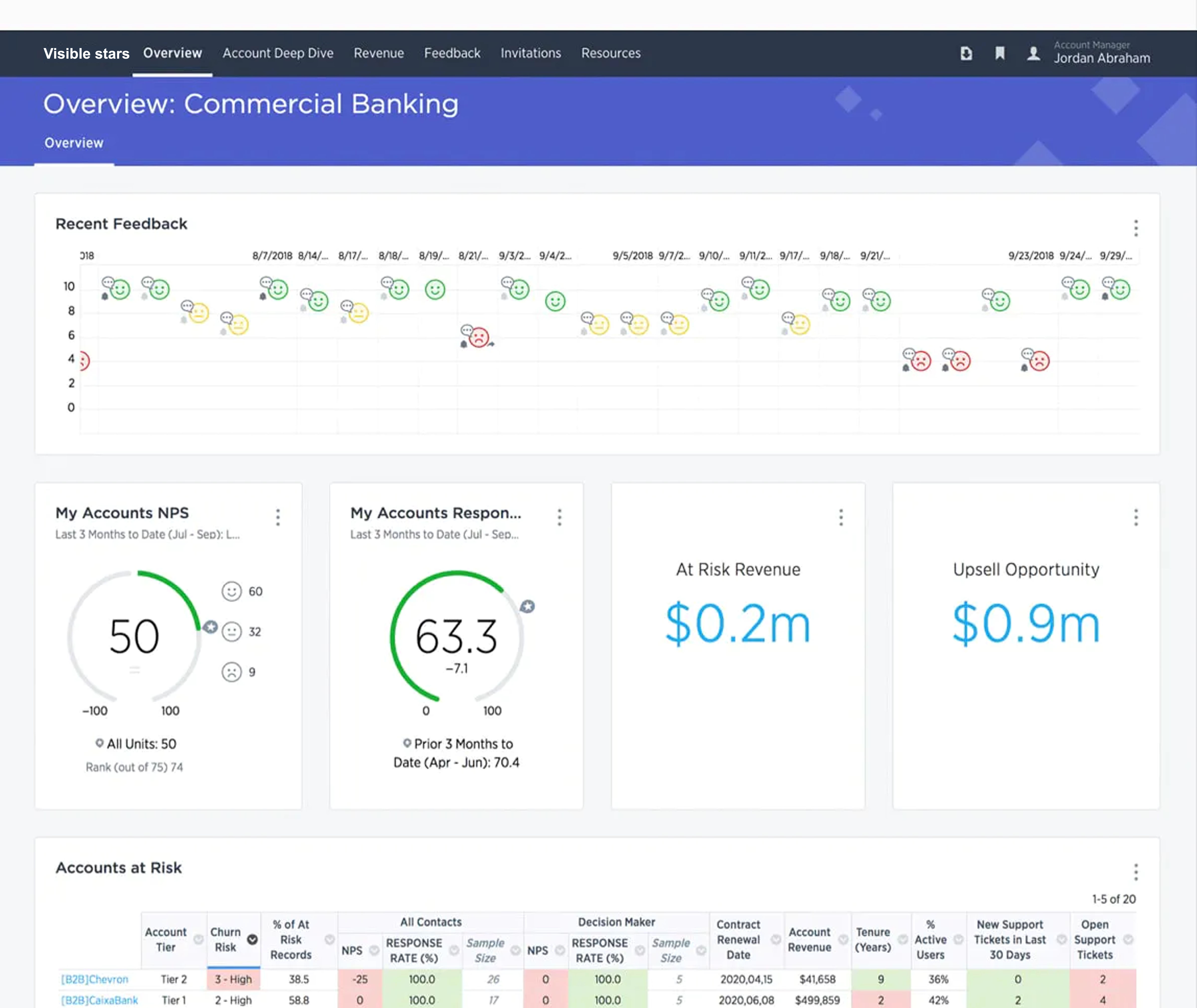 Capture feedback from stakeholders across key touchpoints along the customer's journey, whether it is applying for equipment financing or implementing a cash management solution. Use AI-powered Text Analytics to identify and address customer issues before they escalate.
Leverage health scoring and risk models to monitor relationships across all accounts. Enable service center and digital teams to act on feedback during the journey to save at risk accounts and identify incremental opportunities.
Capture voice of the customer via frontline employees—from loan officers to relationship managers—by easily enabling them to provide ideas and suggestions on the customer experience.
Talk to an expert
WEALTH MANAGEMENT
Boost advisor retention and satisfaction and increase customer referrals.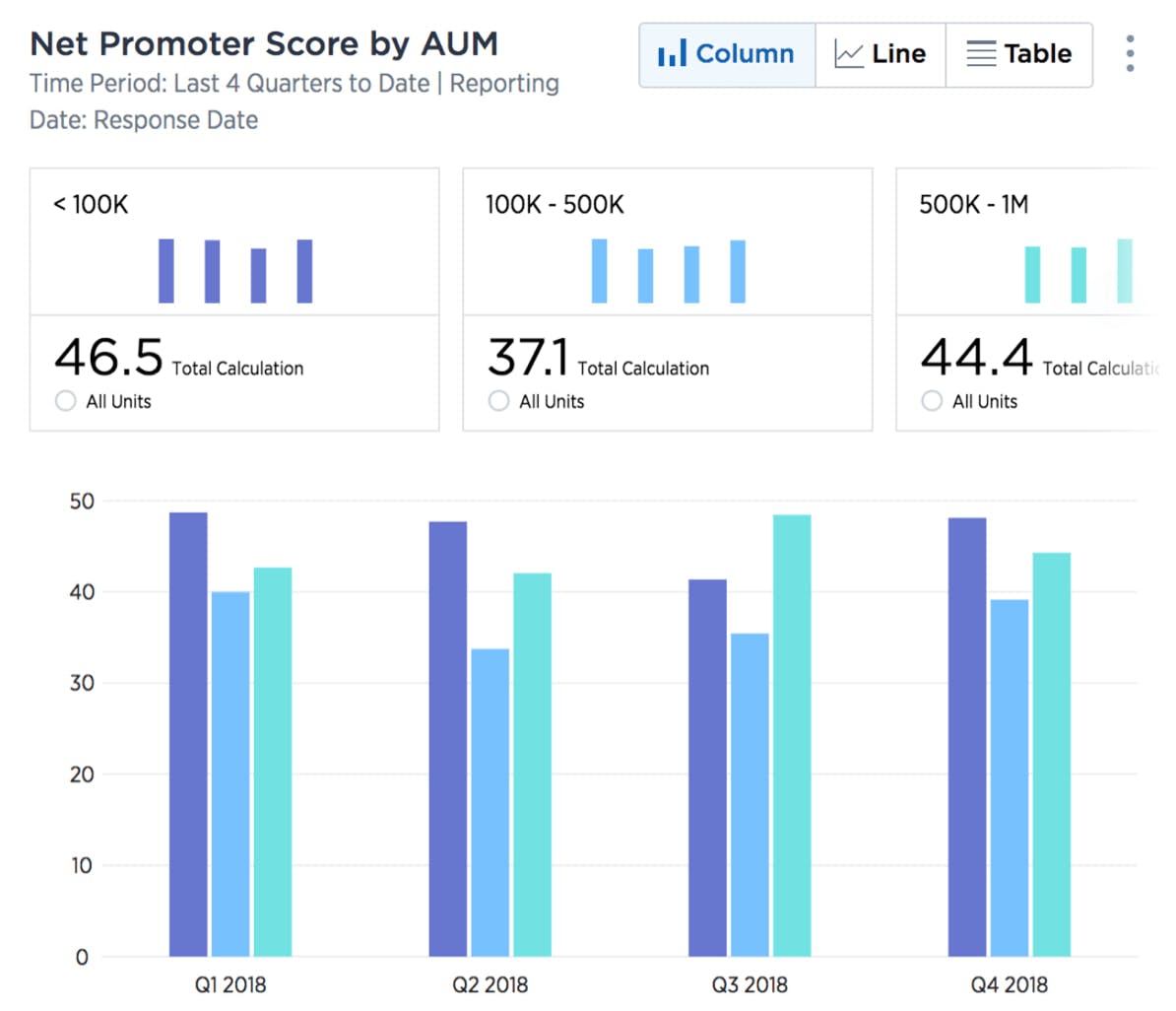 Provide 360-degree views of customer experience and enable wealth managers to cultivate trust, tailor services according to customer goals, and build lifelong partnerships.
Grow, nurture, and deepen client relationships by arming wealth managers with comprehensive profiles of customer sentiment and behavior across all their interactions with the firm.
Supercharge advisor satisfaction, retention, and productivity with easy-to-use tools, real-time data, and actionable insights that enable authentic client conversations and provide timely, relevant, and tailored recommendations around life events, from planning for retirement to strategizing intergenerational wealth transfer.
Integrate experience data with CRM data and help advisors reduce detractors, identify upsell opportunities and grow their book of business
Talk to an expert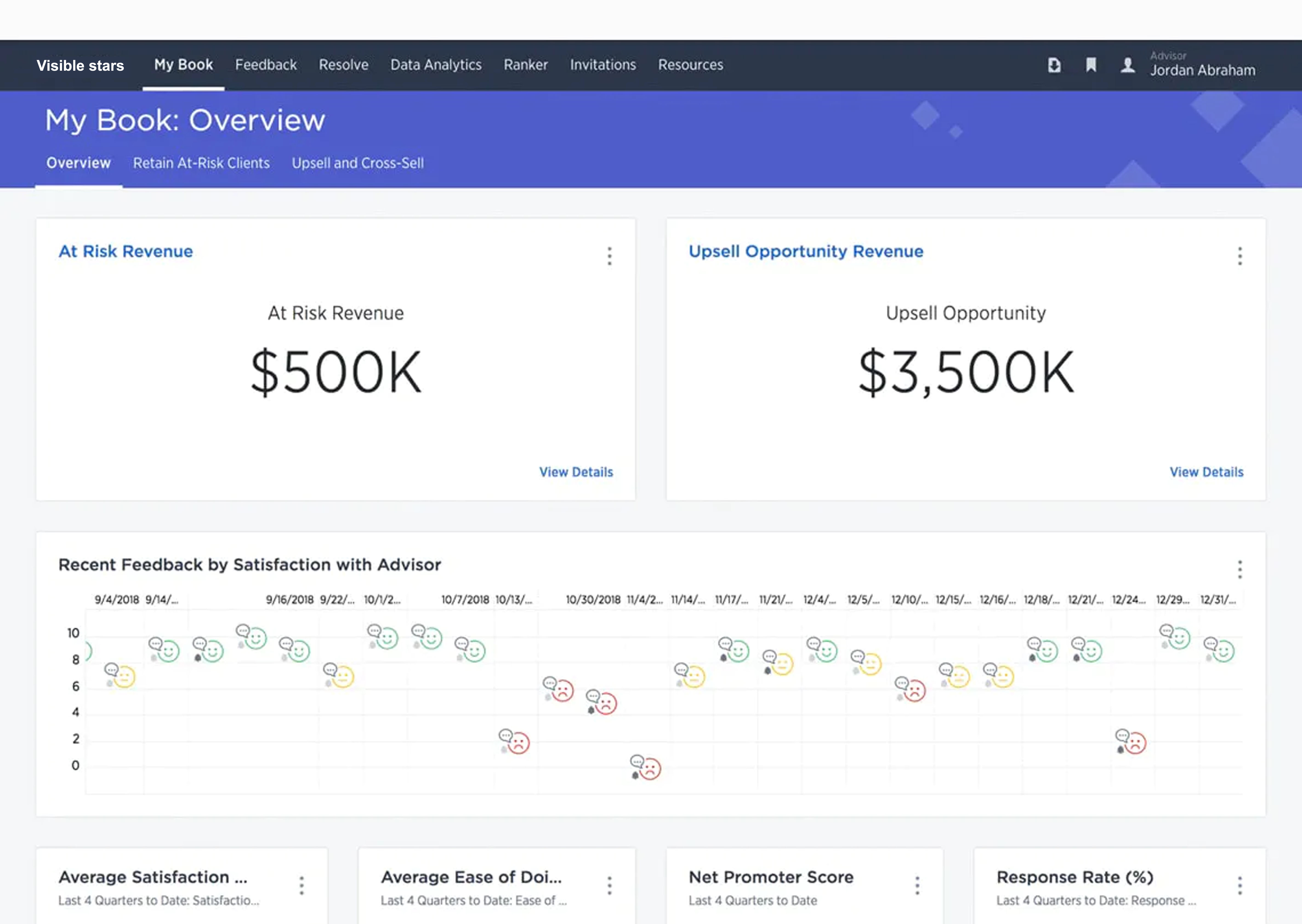 Enterprise Grade Security, Privacy, Accessibility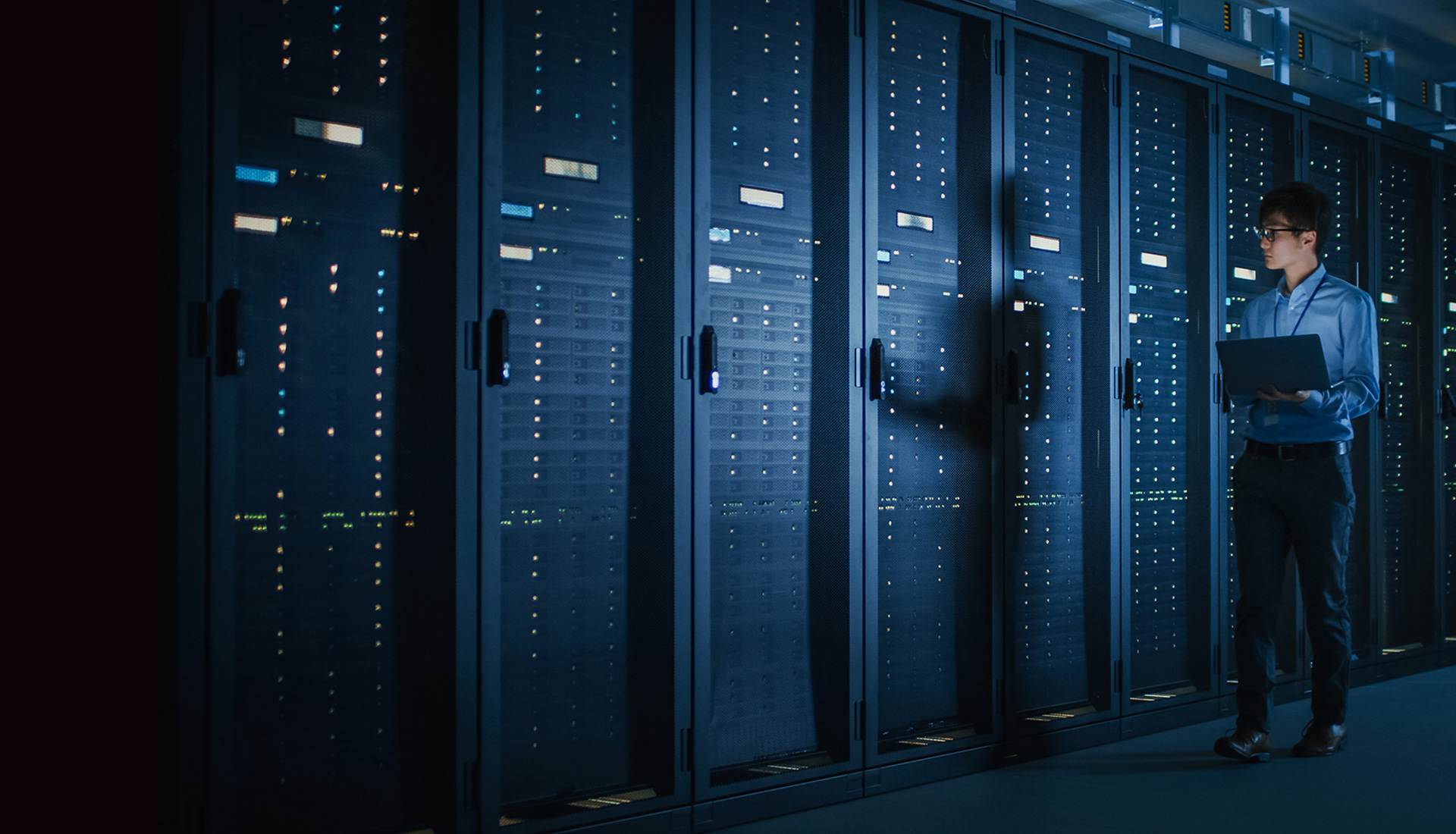 Our Security and Privacy controls meet the highest standards of public agencies and highly regulated markets. We offer solutions that meet the accessibility standards of WCAG 2.0 AA and Section 508 of the Americans with Disabilities Act, as applicable, as well as critical data privacy and protection regulations.