Enterprise resource planning (ERP)
Enterprise resource planning (ERP) refers to a type of software that organizations use to manage day-to-day business activities such as accounting, procurement, project management, risk management and compliance, and supply chain operations.
Talk to an expert
Our Oracle practice delivers ERP lifecycle services leveraging our diverse business experience backed by technology expertise and deep industry knowledge. This enables us to partner with our customers to deliver solutions-driven and measurable outcome-based business value that helps achieve targeted business objectives and deliver on strategic IT initiatives.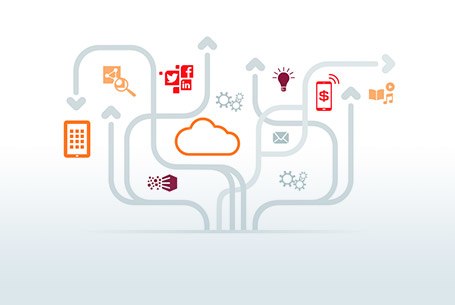 Application Management Services
24x7 Functional, Technical, Security & Monitoring SLA-based Support
Technical Support and Enhancements
Change requests development, testing and production ownership
Rolling out core solution to multiple locations
Onsite / Offshore Consulting Services
QA & Training
Development of Test Scripts
Unit Testing, Validation Testing, Integration Testing, UAT Testing, Stress Testing
Onsite / Offshore Professional Services for Testing
Quality Testing for Implementation, Upgrades, Hot Pack Applications
End-user Training
SmartPrise Business Power Suite for Oracle EBS
SmartPrise Business Power Suite for Oracle EBS includes the add-on solutions that provides additional functionalities and features and has seamless integration with Oracle EBS products that delivers CRM, ERP and BI solutions.
Customer History in Single View for Oracle EBS CRM
VisibleStars's Customer History in Single View Add-on solution for Oracle EBS CRM facilitates the business managers to access the customer history and the respective sales person details by just single click. This solution enables the business manager to perform faster search on their customers based on different search criteria such as transaction status, transaction type and more. It gives business managers quick access to customer history and also options to view the business transactions held with customers in graphical representation such as charts, pie, bar graphs, line graphs, tables, dashboards and scorecards.
Key Benefits
Rapid customer search capability based on different search criterion that allows the business managers to pull out the required information faster
Provision to have a consolidated view of customer details - such as address, account, contact, transaction status and more - in single page.
Business managers can view all business transactions with its record count and sales person details in no time without too many navigations
Provision to view status-based and number-based business transactions.
Graphical form of representations in preferred formats (table, charts, graphs, scorecards, etc.) for easy interpretations for all or selected customer(s)
VisibleStars leverages its state of the art "Global Delivery Center" and high performance engineering teams specialized in respective technology and domains, to help our customers deliver quality solutions cost effectively.