Quickstart
Digital Disruption Quickstart
Create an online customer experience program in 7 business days. Get started today.
Tell me more
Keep pace with your customers' constantly changing behavior

Collect real-time customer feedback across digital channels, including web, mobile and in-app

Uncover deep insights using advanced reporting and text analytics

Drive action throughout an organization by empowering employees to close the loop with role-based reporting and alerts

Integrate multi-channel feedback and reporting to build a fuller understanding of customer journeys
Create a personal dialogue between the voice of the customer and your brand
Find the sweet spots when customers are most likely to give feedback. Visible Stars gives you the customer experience management tools to create beautifully branded and highly targeted dialogues, with more than 25 specific ways to engage during web, mobile web, or in-app interactions.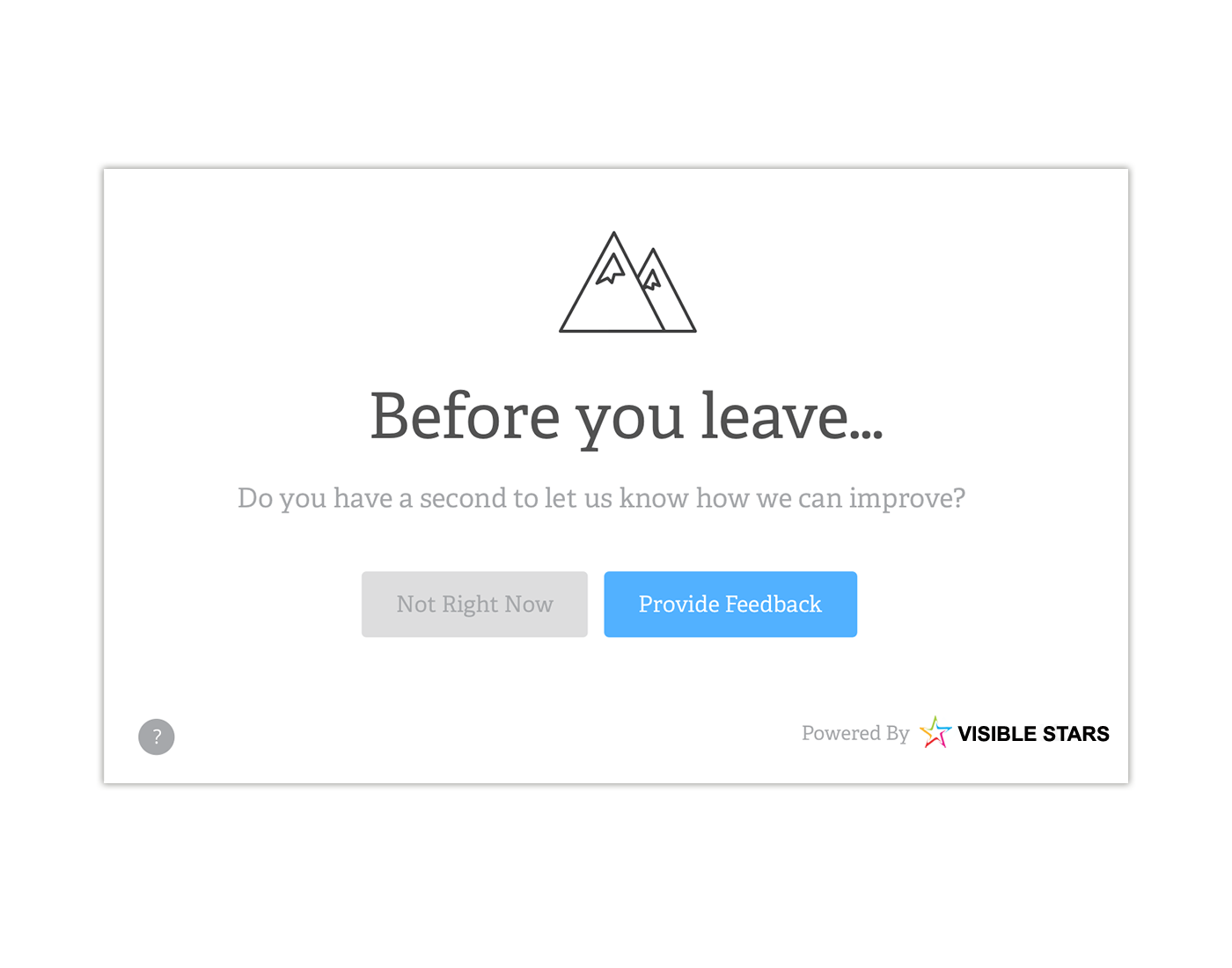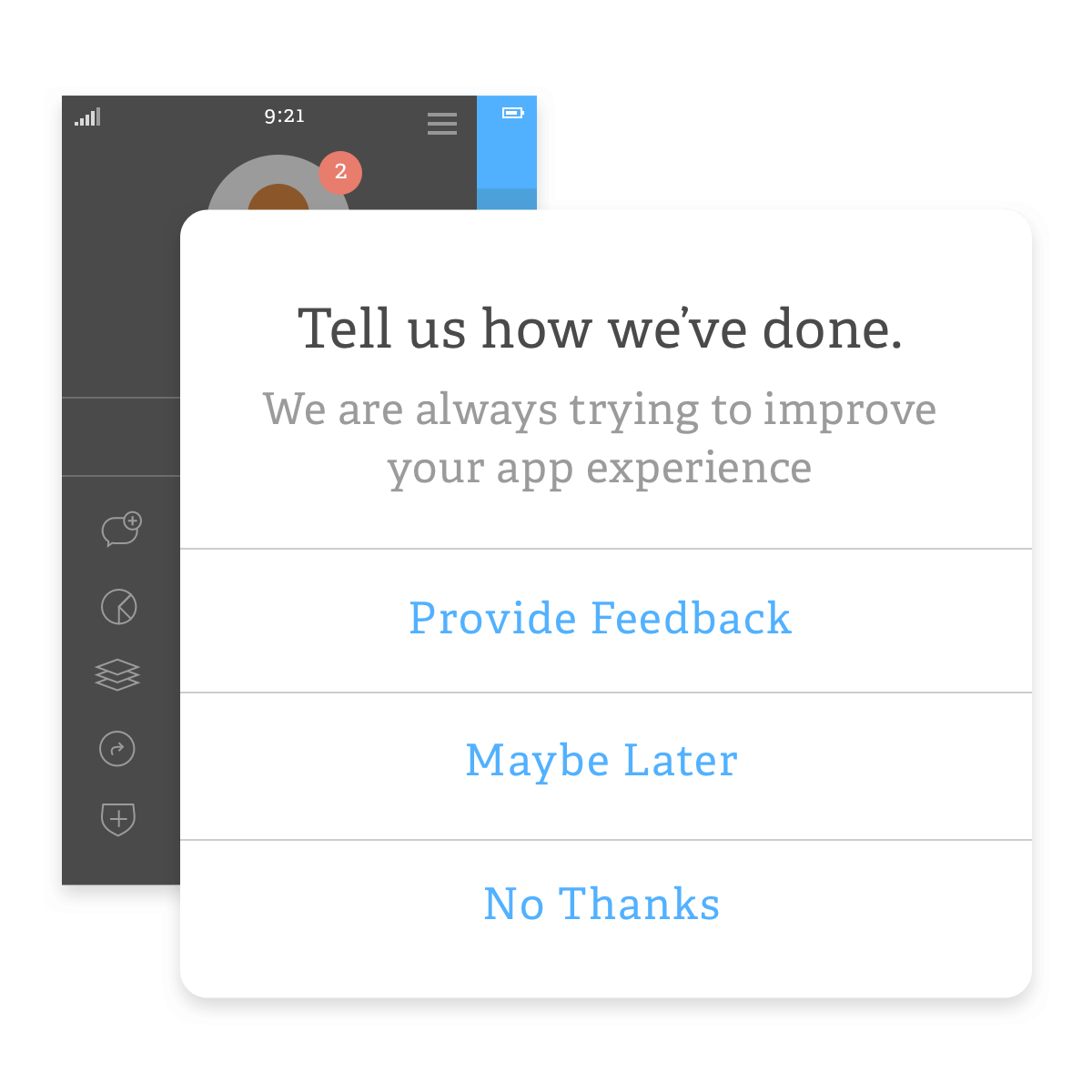 Take full control of your mobile app users' journey
Be everywhere your customers are and engage with them across all digital touch points. Know who's using your mobile app and how, so you can help them complete tasks and achieve their goals. Continuously optimize users' experiences seamlessly within your app, using Visible Stars Digital In-App, to help build greater loyalty and affinity for your omni-channel journey.
Discover the voice of the customer behind your digital metrics
People include comments on nearly half of all feedback provided via digital channels. Our powerful text analytics engine allows you to explore that feedback in more than 40 languages so you can understand the "why" behind your digital metrics.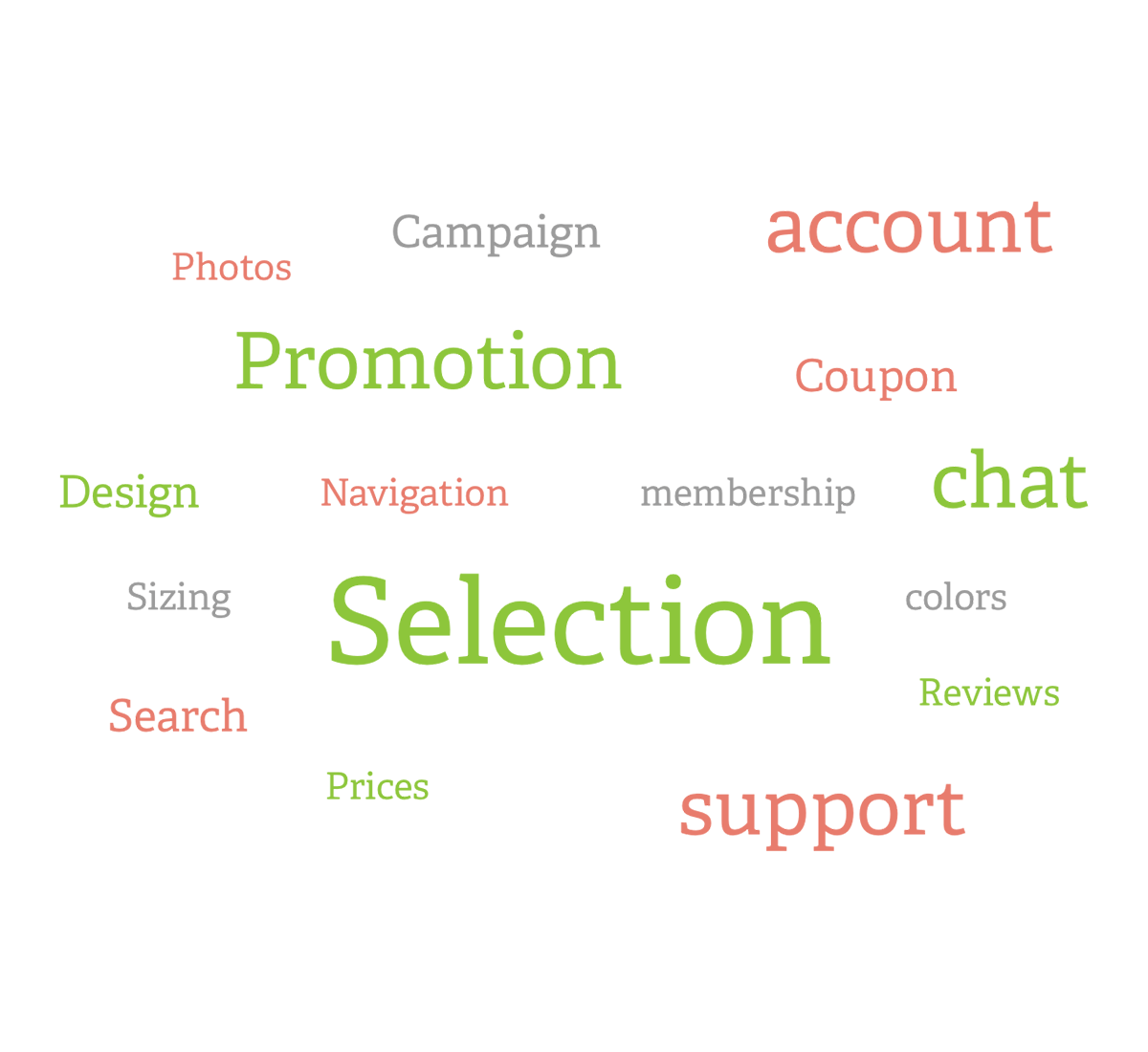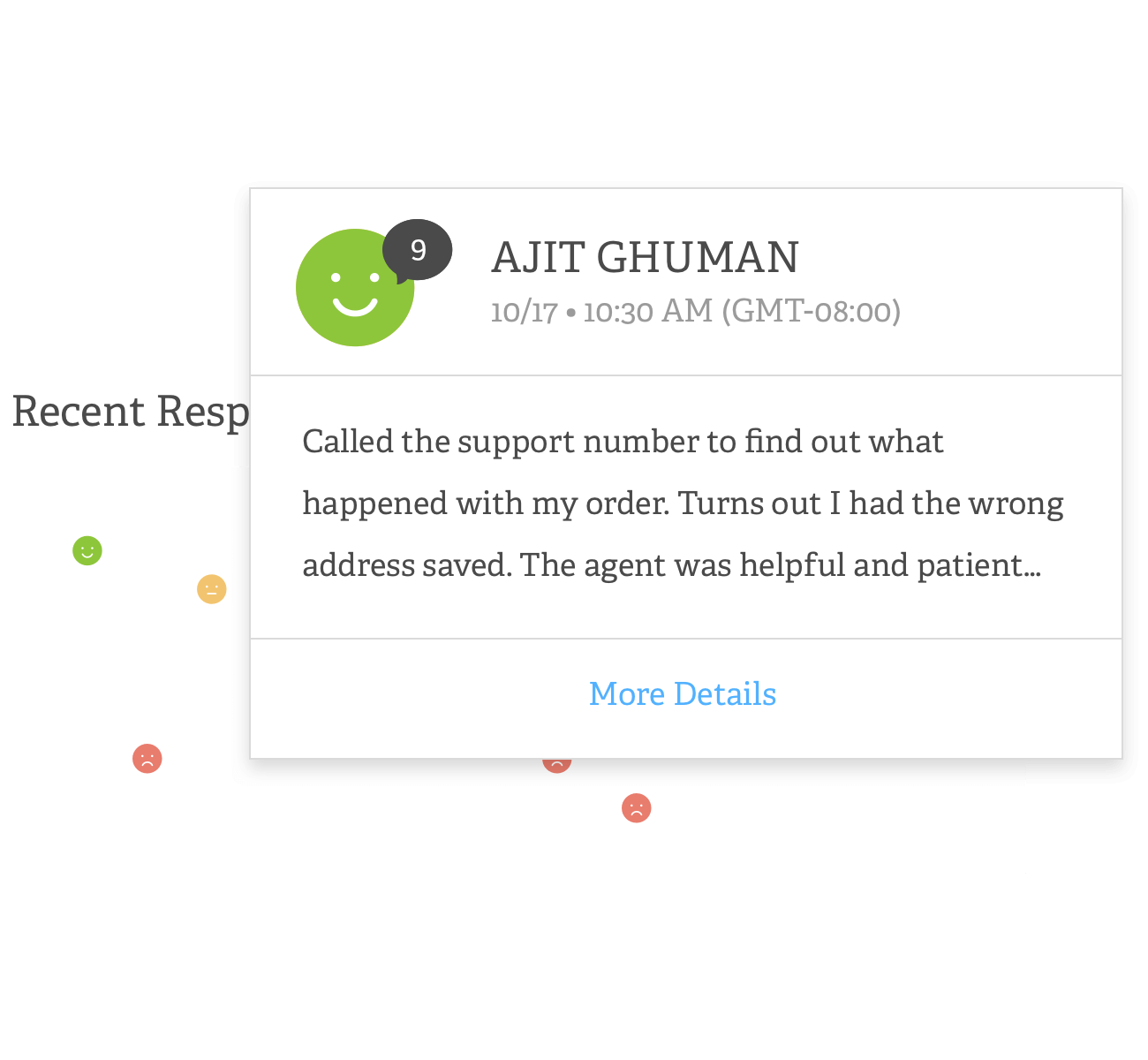 Gain CX insights from the entire customer journey
Find new insights by mining touch points downstream of digital interactions. Whether you are using contact center feedback to improve online self-service, or examining post-purchase feedback to enhance online shopping, Visible Stars manages feedback from across the customer's journey.
Turn leads into sales
Understand where and why purchases stall, then fix it. Visible Stars pairs customer feedback with clickstream and session recording data so you can diagnose why customers abandon, and then prescribe the right solution. Make changes in real-time, so your feedback approach adapts as quickly as you learn.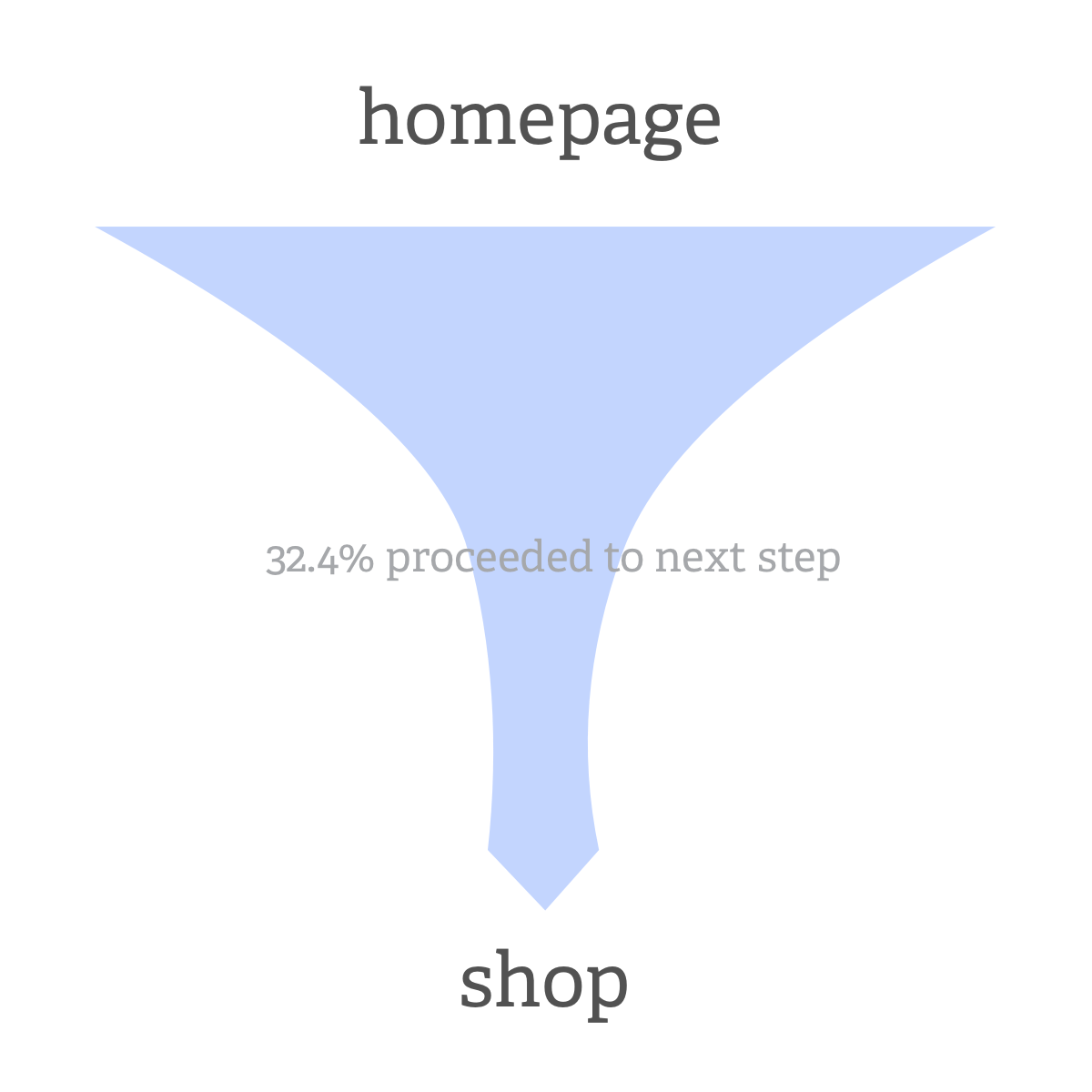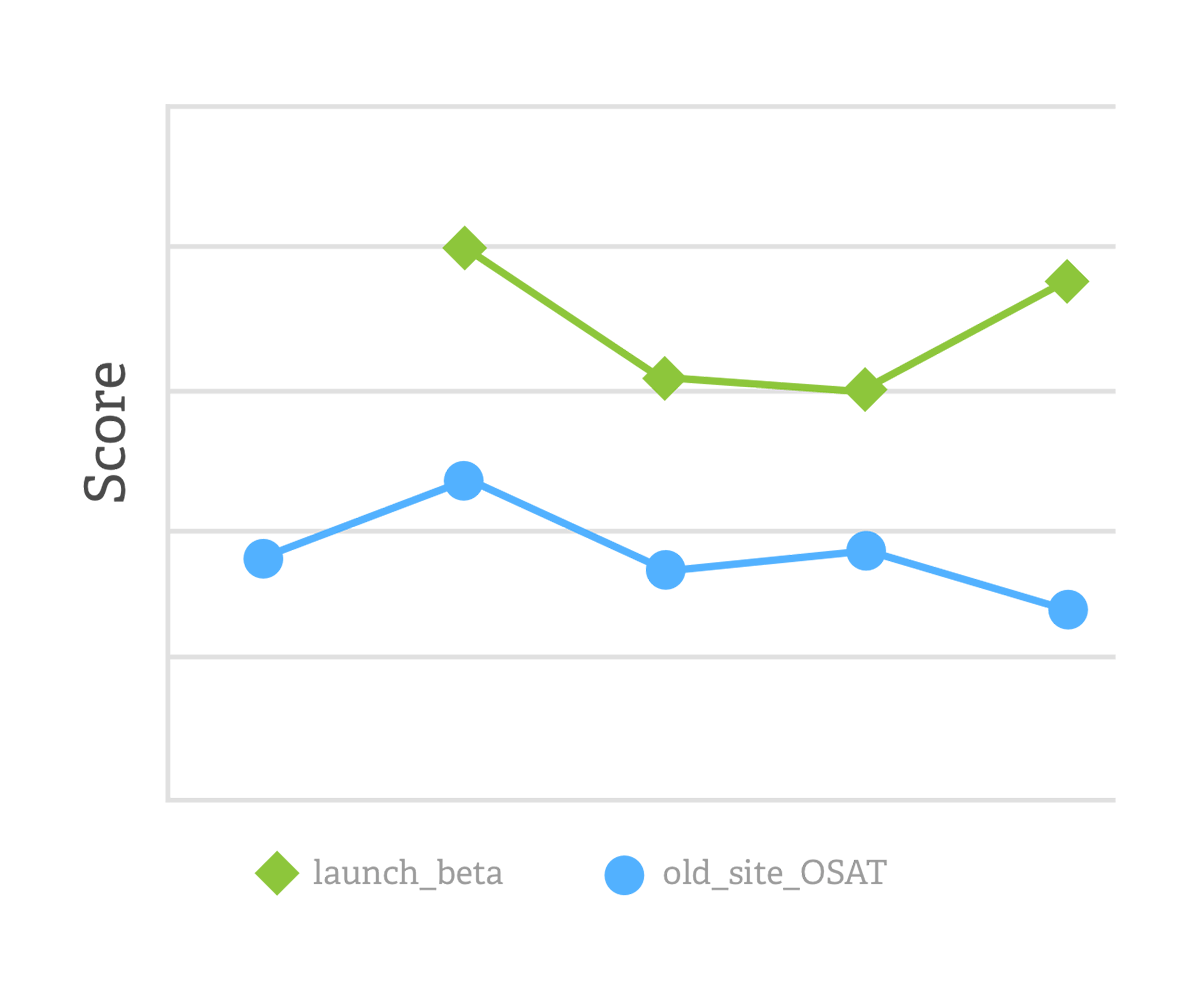 Customer engagement, simplified
Use feedback to amp up customer engagement in digital channels. We make it easy to evaluate the success of new apps or features, and get reactions during A/B testing. Armed with new context, your teams learn what's working and adapt quickly to drive more usage, increase customer retention, and add value for customers.
Leading brands that use Visible Stars Digital
What Visible Stars Digital Can Do for You
Web Feedback
Solicit customer feedback with site-intercepts, abandonment surveys, and customer feedback links.
Web Analytics Integration
Enrich the voice of the customer with operational and clickstream data.
Mobile Feedback
Engage customers and users to provide feedback right in your native apps, with easily integrated APIs and rich in-app targeting options.
Easy Administration
Deploy changes in minutes with easy-to-use, self-service capabilities.
Advanced Customer Segmentation
Use sophisticated customer segmentation and targeting tools to reach the right people at the right time.
Real-Time Alerting
Close-the-loop in real-time to proactively recover and engage with customers.