Visible Stars
Smart BI Tool
Supercharge insights with the best in class predictive engine to improve loyalty, increase satisfaction and drive growth.
Talk to an expert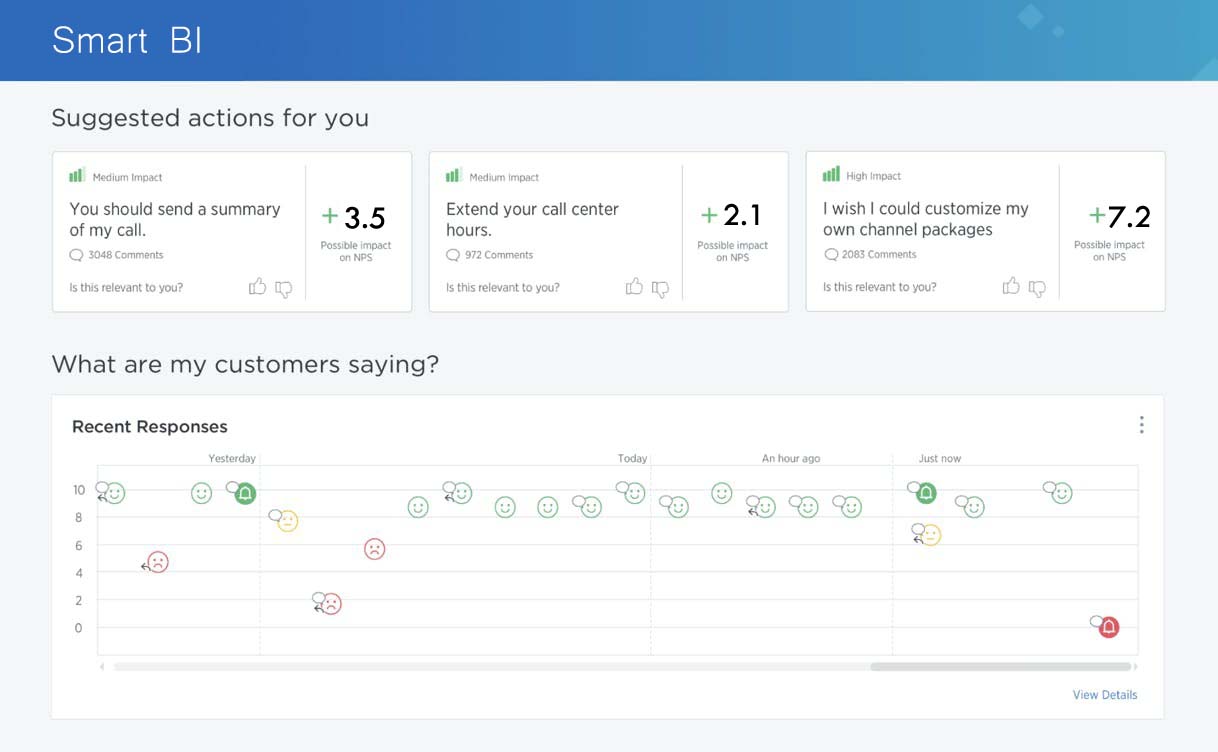 Visible Stars Smart BI applies artificial intelligence to uncover hidden meanings in vast amounts of customer experience information and determine the right action for each touchpoint and journey.
The Smartest Way To Do CX
With Visible Stars Smart BI 's artificial intelligence you understand what really matters, who needs attention, and what you can do to have the biggest impact on your bottom line.
Built for Action
Combines human and machine intelligence to discover and recommend high value actions and focus employee attention where it matters most.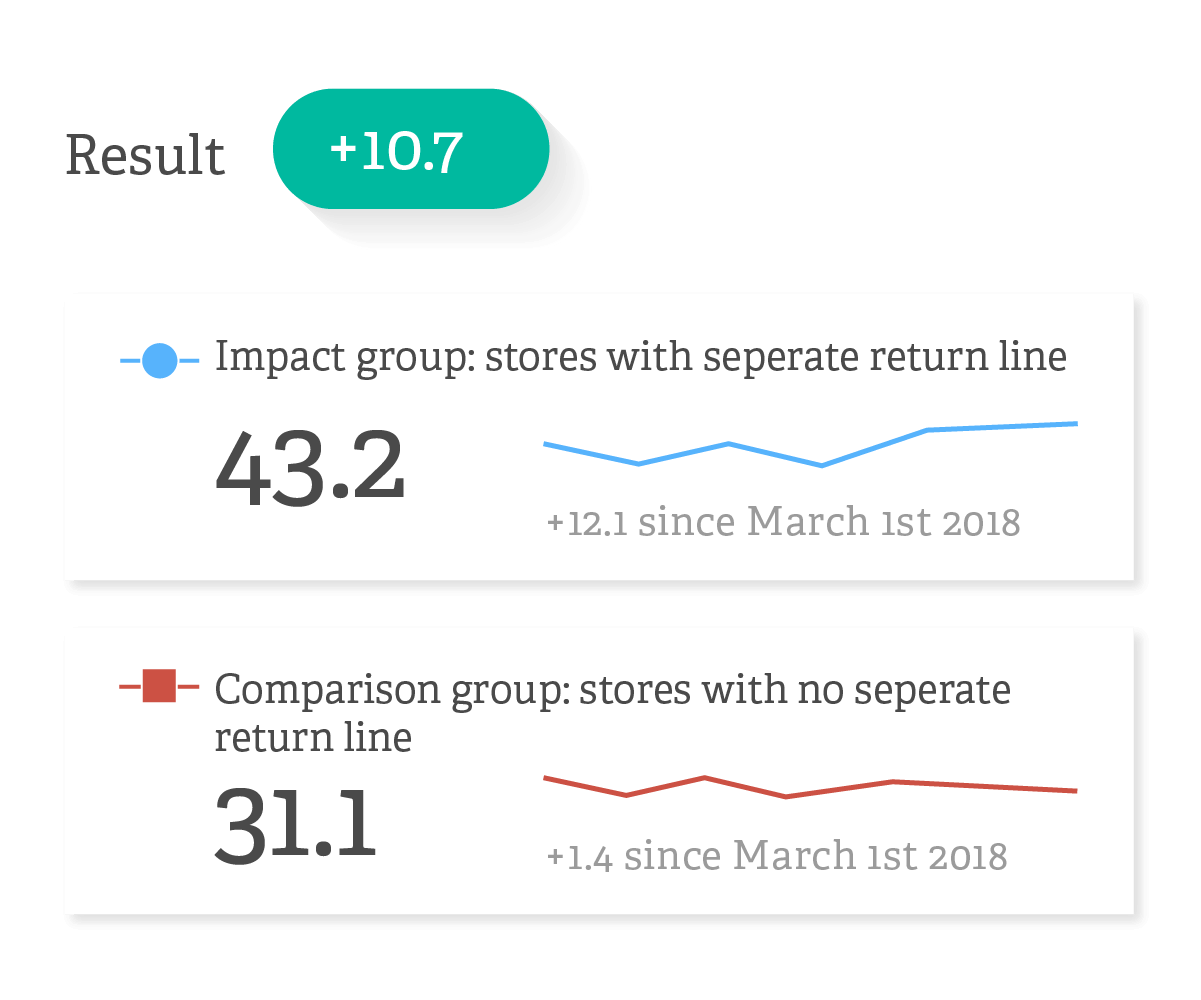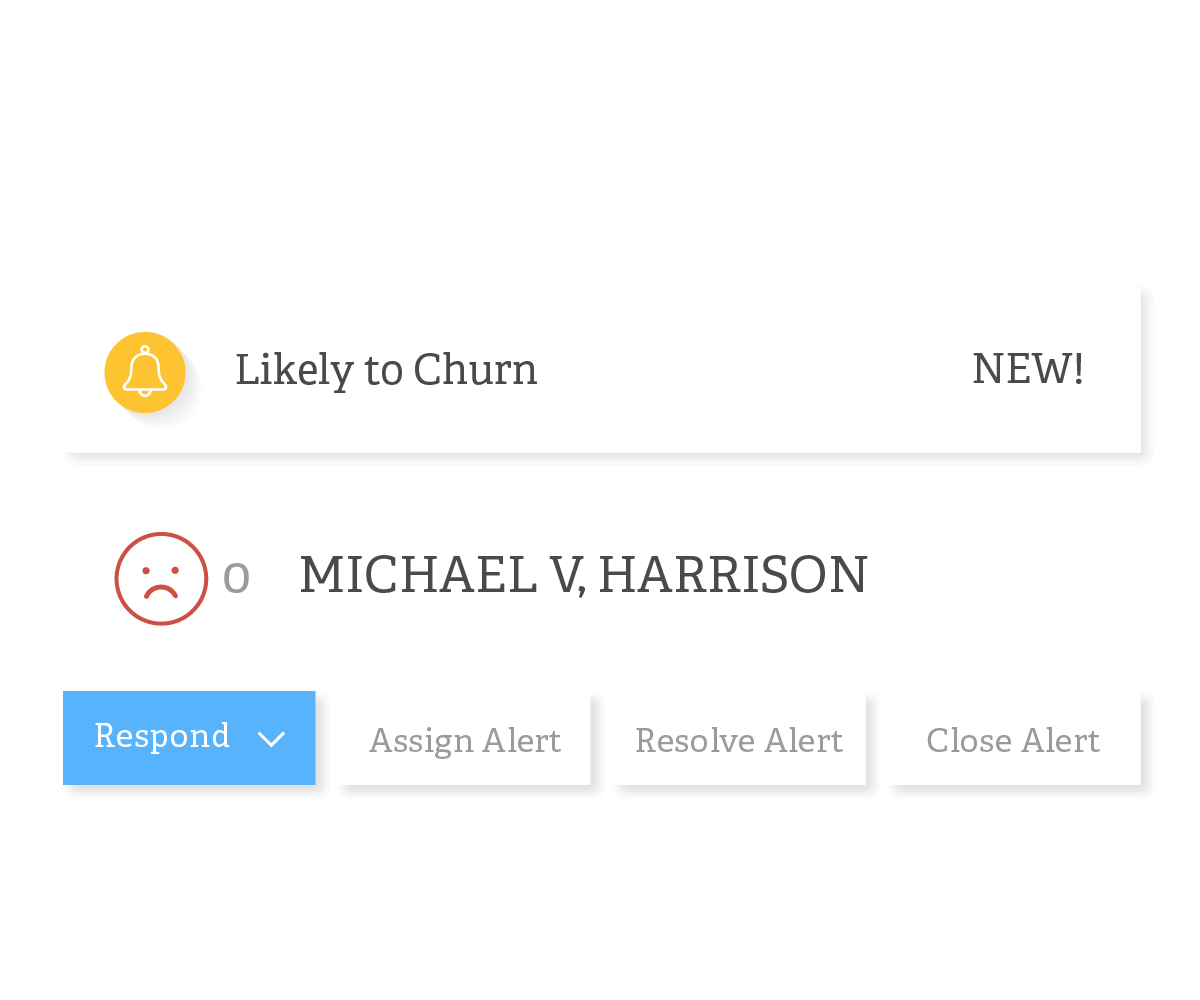 Predictive Insights
Uses data science to assess customer satisfaction and loyalty for every customer, even for those not providing feedback.
Always Improving
Machine learning capabilities continually adapt and improve based on new feedback, associated customer data and usage patterns.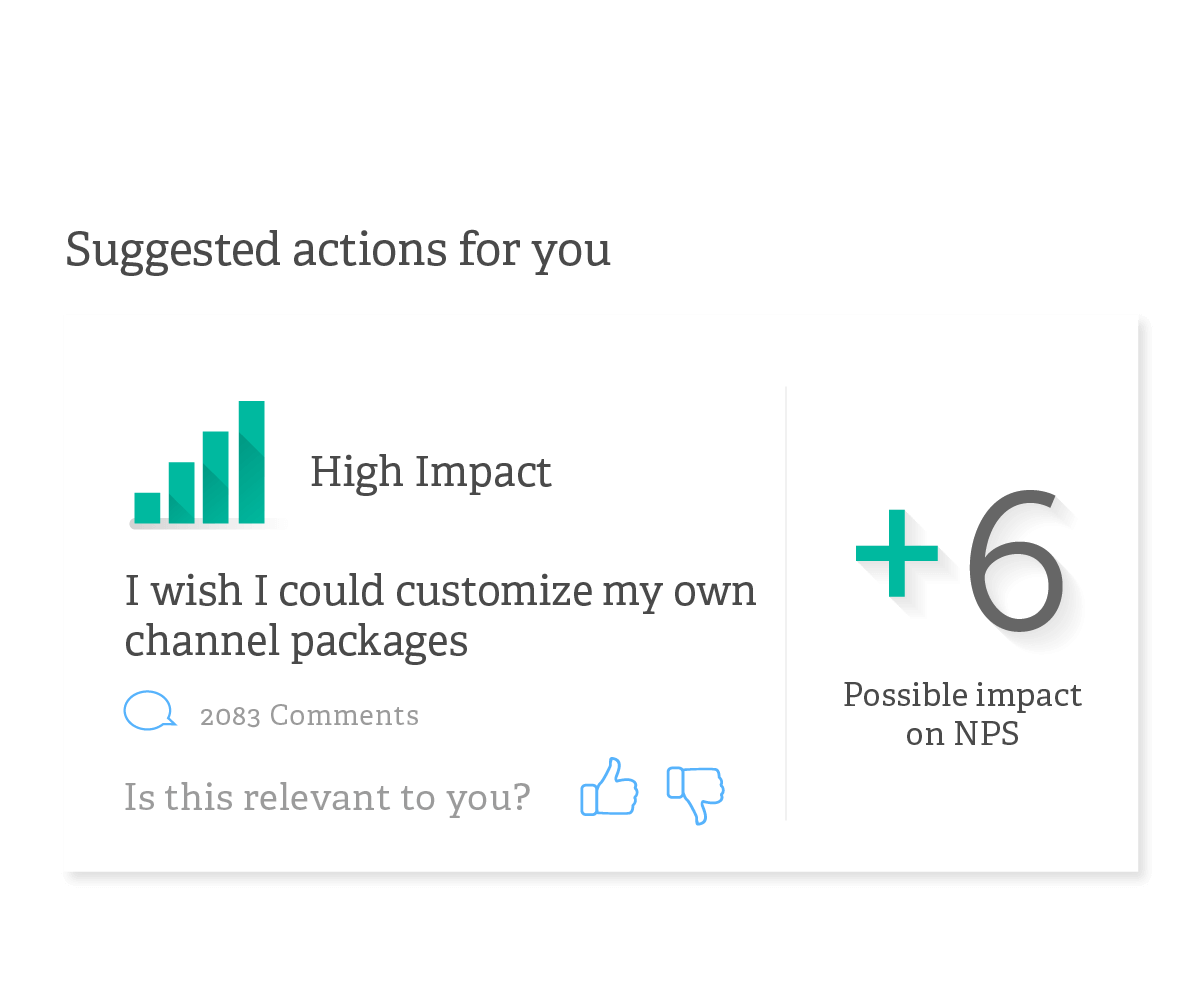 What Visible Stars Smart BI Can Do For You
Understand Qualitative Feedback
Identify and prioritize the most pressing issues by analyzing massive amounts of comments to understand customer sentiment and common feedback themes.
Uncover Experience Drivers
Focus on improvements that garner the most bang for your buck by visualizing the impact of recommended changes to processes and touchpoints.
Know Where to Focus
Receive prescriptive CX actions for specific groups of customers with common attributes.
Optimize Customer Interactions
Learn how to best engage your customers to minimize opt-outs and channel cost.
Improve Program Health
Understand the health of your CX programs with automated performance assessments of your survey responses and user engagement.