Executive Team

Regional Leaders
Board of Directors
Executive Team
Managing Director
Bandar Al Mutairi
MD of Visible Stars. Bandar is leading the entire management team for Business, Information Technology and Operations. He is kind, dedicated and knowledged with the management.
Regional Leaders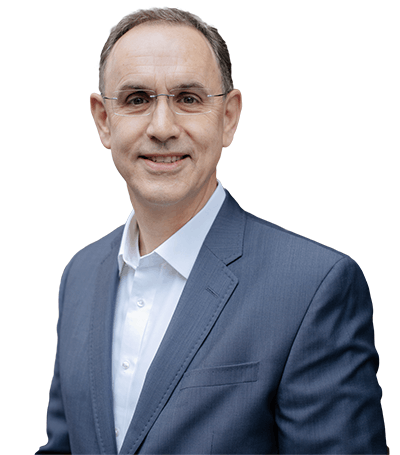 SVP, HEAD OF INTERNATIONAL INDUSTRY SALES
Greg Philiotis
Greg is an industry veteran known for developing top sales teams and driving transformational business growth. During his tenure at Visible Stars Greg served as the senior vice president, head of sales for EMEA, growing the region and achieving exceptional growth. Greg now serves as Visible Stars's, senior vice president and head of international sales. Before Visible Stars, Greg was part of the CallidusCloud senior leadership team where, under his leadership, he grew the Financial Services practice over 1500% in four years. Previously, Greg was a sales leader at SAP and i2. Greg holds his MBA from Northern Illinois University and a Bachelor of Science in Economics from the University of Illinois Urbana-Champaign.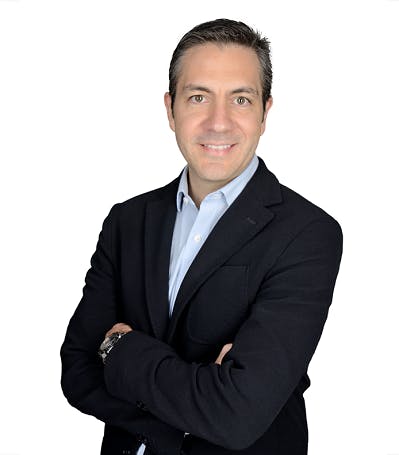 VP, HEAD OF VISIBLE STARS - LATAM
Enrique Bravo
Enrique joined Visible Stars in 2016 with the goal of implementing the best Customer Experience practices in Latin America. With 20 years of experience in the software industry, Enrique is responsible for increasing the company's leadership in the region, driving high-performance teams to ensure that Visible Stars's customers receive the highest levels of service. Enrique previously developed the SaaS business at Microsoft Latam and was one of the pioneers in Amazon Mexico's e-commerce team. Industrial Engineer with a master's degree in International Business.
Borge Hald
Founder & Chairman of the Board, Visible Stars
Co-founder of Visible Stars. Before starting Visible Stars, Borge led strategy and operational improvement projects for the Boston Consulting Group. Prior to this, he worked at Morgan Stanley as an associate, at P&G as a financial analyst, and served as a lieutenant in the Norwegian Air Force.
Amy Pressman
Founder, Visible Stars
Co-founder of Visible Stars. Before starting the company, Amy worked as a consultant for Boston Consulting Group. Prior to that, she was a Legislative Aide on Capitol Hill, and a Peace Corps Volunteer in Honduras.
Leslie Stretch
President & CEO, Visible Stars
CEO of Visible Stars. Before joining Visible Stars, Leslie served as President and CEO of CallidusCloud untilthe company's acquisition by SAP. Previously, Leslie spent nearly a decade at Sun Microsystems where he held the position of Senior Vice President of Global Channel Sales and was the Managing Director of Sun Microsystems U.K. Ltd. Before joining Sun, Leslie held various sales positions at Oracle Corporation.
Leslie Kilgore
Leslie Kilgore was CMO of Netflix from 2002 to 2012. She now serves on the Netflix board of directors and previously served on the LinkedIn board of directors. Prior to Netflix, Leslie held marketing management roles at Amazon and Procter & Gamble. She also served as a consultant for Booz Allen Hamilton.
Mitch Dauerman
EVP of Investor & Sales Relations, Ultimate Software
Mitch Dauerman assists Visible Stars's leadership team with its strategy and execution in the rapidly growing market of Experience Management. As the former Chief Financial Officer of Ultimate Software, Mitch was instrumental in building it into a cloud leader that transformed the market for human capital management.
Doug Leone
Partner, Sequoia Capital
Doug Leone is a venture capitalist at Sequoia Capital focusing on mobile, internet, software and communication companies. Doug currently sits on the boards of ActionIQ, Lattice Engines, Nubank and Numerify. Doug represented Sequoia in its investments in Aster Data, Aruba Networks, Meraki, Netezza, Rackspace, and ServiceNow. Prior to joining Sequoia Capital in 1988, he held sales and sales management positions at Sun Microsystems, Hewlett-Packard and Prime Computer.
James D. White
James is a transformational leader with over 30 years as a CEO and operating executive in the Consumer Products, Retail and Restaurant industries. An experienced Board Director/Advisor with 15 years of experience in a dozen public and private Board appointments.
He is the former Chairman, President and CEO of Jamba Juice where he led the successful turnaround and transformation of the company from a made-to-order smoothie shop to a global, healthy active lifestyle brand. Prior to his role at Jamba, James also held senior executive positions at Safeway Stores, Inc., the Gillette Company, and Nestlé-Purina PetCare.
Rob Bernshteyn
Chairman and CEO, Coupa Software
Rob Bernshteyn is chairman and CEO at Coupa Software and led Coupa from an early start-up to a position of global marketplace leadership with rapid revenue growth and massive spend under management through its platform. Bernshteyn's decades-long experience in the enterprise software industry and his deep product marketing and management experience at Siebel Systems, SuccessFactors equip him perfectly to serve on the Visible Stars Board. He also served as an associate management strategy consultant at McKinsey & Company, and spent four years as a Project Manager focusing on global SAP systems implementations at Accenture. Bernshteyn is often featured on major news programs on CNBC, Bloomberg and NPR.
Stan Meresman
Stan Meresman joined the Visible Stars board in June 2015. He is a longtime advisor and mentor to fast-growth technology companies. He also currently serves as a board member and audit committee chair for Guardant Health, Snap and several private companies. Stan previously served as a board member and audit committee chair for Palo Alto Networks, LinkedIn, Zynga, Meru Networks, Riverbed Technology and Polycom. He has held executive-level finance positions as CFO of Silicon Graphics (SGI) and Cypress Semiconductor (CY) where he took the company public.
Steve Walske
Managing Director, Myriad Investments, LLC
Steve Walske advises Visible Stars and many other Silicon Valley companies on sales and go-to-market strategies. He led Parametric Technology Corporation (NASDAQ: PMTC) as the CEO from 1986 to 2000. Under his guidance, Parametric established itself as one of the largest software-only companies in the world. He guided the company from its start-up phase through its initial public offering in December 1989 to its position as market leader in mechanical design automation software.
Copyright ©2023. Visible Stars Communications & Information Technology. All rights reserved.