Customer Experience Management
Everything is about the Customer Experience. It's a key driver. If you don't have customer experience good, your audience will goto a competitor.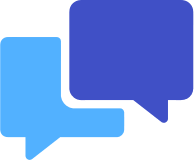 Good Customer Experience Management can strengthen brand preference through differentiated experiences. Boost revenue with incremental sales from existing customers and new sales from word of mouth. Improve customer loyalty (and create advocates) through valued and memorable customer interactions
What it is and why it matters
The concept of customer experience may sound idealistic or touchy-feely, but anyone who dismisses it as such is woefully out of touch. In fact, customer experience has become a critical differentiator in today's hyper-competitive, hyper-connected global marketplace. There's tangible business value in managing the customer experience effectively.
Strengthen brand preference through differentiated experiences.
Boost revenue with incremental sales from existing customers and new sales from word of mouth.
Improve customer loyalty (and create advocates) through valued and memorable customer interactions.
Lower costs by reducing customer churn.
Vital to monitoring your company's performance.
Delighted customers drive growth. They transact more often, spend more, and promote you. Unhappy customers defect as soon as possible; worse, they bad-mouth you and drive away business. To estimate how you'll fare tomorrow, you need to know how your customers feel about you today.
So what is customer experience management (CEM)?
Customer Experience Management (CEM) is a concept that describes how a company takes control of how it interacts with its customers. Typically, each group in an organization will build out customer interactions from its own perspective — that of the various silos. CEM is about viewing and then improving the interactions between your business and your customer entirely from the customers' perspective — and across the entire journey they have with your business.
Why do this? Well, the ultimate aim is two-fold: to build customer loyalty and positive word of mouth; and to reduce customer churn and detractors who speak negatively about your business. In other words: better business results.
Listen to them.
You need to find an effective way of capturing feedback from customers to understand the nature of their experience. Capturing feedback from customers isn't always easy — but it's the first step in understanding the customer experience, and being able to manage it.
Provide insights to everyone.
Once the information on the customer experience is captured, you need to disseminate it to the right people inside your organization in a timely and relevant way. As hard as capturing feedback is, getting the right information to the right people at the right time is harder still.
Guide, empower and enable.
Finally, once the people who are responsible for delivering the customer experience have an understanding of the experience that's being delivered, you need to guide, empower and enable them to act to improve that experience.
Siloed Customer Experience Management Can Hurt Your Business
Call centers. Retail locations. Online. These are all crucial channels to your business, and, if you're like most organizations, you probably have dedicated teams set up to manage them. And while your customers might have a preferred channel they interact with, they don't care about the different teams and different policies you have running across each. They're not interested in the reasons why you've structured things the way you have.
They just see you. Your organization. Your products and services.
If your organization is silo'ed by functional group, oftentimes your customers will have to remind themselves that they are even dealing with the same company. As they move throughout the customer journey, they aren't treated like the same customer.
And in instances when feedback is collected from customers, the natural inclination is for silos to focus on how they performed — not necessarily focusing on the overall experience that the organization delivered. It's not clear who should be collecting information on issues that cut across channels — let alone who should be actioning it.
Siloing customer experience management also hurts organizational growth and improvement. When successes and failures aren't shared across a company, history has a tendency to keep repeating itself. The same kinds of customers will have the same kinds of experiences and will continue to have the same negative reactions.
The Benefits of A Unified Customer Experience Management Approach
A single, unified customer experience management system approach gives your business the ability to understand and improve the customer experience across the entire customer journey creating the consistency your customers crave from any business.
Increases satisfaction scores as your organization will be equipped with the information they need, at every step of the customer journey, to improve.
Saves costs as your teams only have to manage and learn how to use a single system (no need to train inside transfers).
Provides internal consistency as the organization measures experience using the same metrics.
Gives clarity to the business about customer issues across all product lines (e.g., savings, lending, credit, investment, insurance), all channels (e.g., web, phone, in person at branch), and all market segments.
Provides leaders and teams across the business with full visibility to which areas of the business are most positively and negatively impacting customer satisfaction.
Offers a leading indicator of business performance by measuring customer satisfaction across customer interactions and the relationship.